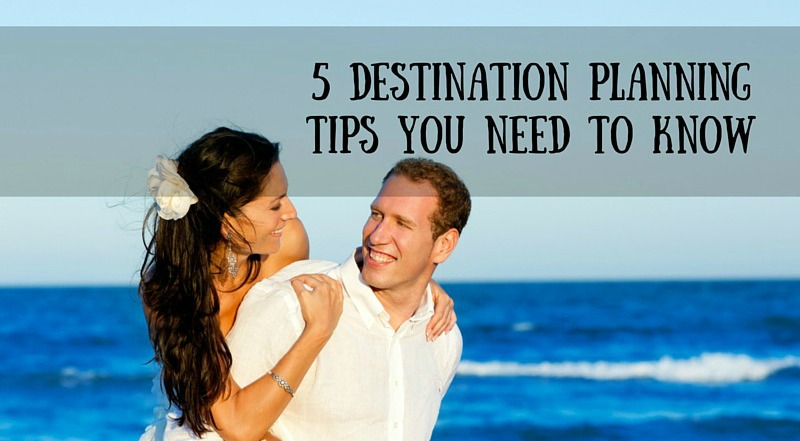 Planning your honeymoon can be overwhelming if you don't know where you want to go or which destinations fit your budget.  Here are five questions to ask yourself before you do anything else.
Do you have a passport?
If not, decide whether you want to get one.  You don't need to have a passport to travel to an enchanting tropical destination, though.  Think about Hawaii's palm studded beaches, Puerto Rico's historic Latin vibe, or the U.S. Virgin Islands, which have not one, but three very different personalities!
How far do you want to travel?
Even a flight to Europe isn't that far from the East Coast.  You almost always fly overnight, so you board the flight, fall asleep (hopefully), then wake to breakfast and you're there. Mexico is only a two hour flight from LAX and Hawaii is only a five and a half hour flight.  From JFK, Canada is just about two hours away, and Venice, about nine hours.
If you don't want to travel far, plan something closer to home.  Your Travel Agent can offer suggestions based on where you live.
Do you want an active trip or something slow and relaxing?
If you love culture and exploration, consider Europe, urban cities, Dubai or Australia.  Eco-tourists would enjoy Costa Rica.  Looking for tranquility?  Consider Fiji, Tahiti, or the Maldives.  What if you and your fiancé(e) or travel partner want different types of experiences?  Don't worry. Places like Hawaii, the Caribbean, or Mexico offer the best of both worlds.
What time of year will you be traveling?
We all want beautiful weather, and the best way to get it is to choose the destinations that offer the best weather at the time of year you are traveling.  First decide what type of weather you want:  Cold and cozy? Balmy and breezy?
In Spring, we suggest you travel to the Caribbean, Costa Rica, Mexico, the Indian Ocean and Hawaii.  During the summer or early Fall, consider Tahiti or Fiji, Hawaii, Italy, France, London and Greece.  Going in wintertime?  For warm, tropical weather try Hawaii, the Caribbean, or Mexico.
Finally, what can you afford?
Honeymoons and vacations come in all price ranges.  Figure out what your budget is.  If you need to keep it under $5,000, and are traveling from the East Coast, fares to the Caribbean, Mexico or even Europe will be less expensive.  From the West Coast, try Hawaii, Mexico or Costa Rica.
If your budget is in the $8,000 or above range, lucky you – you can explore Tahiti, Fiji and the Maldives, European countries and more exotic destinations, or upgrade your accommodations for a more luxurious experience.
No matter what your budget or travel preferences are, a world of options awaits!
---
Want more tips? Click here to receive travel tips & our report, "Top Honeymoon Destinations for any Budget." 3 different honeymoons on 3 different budgets. See which one matches your dream! 
---