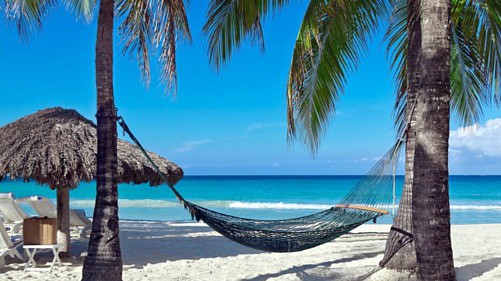 So… you've heard a lot of people say they want to go to Jamaica.  But did you know this island in the Western Caribbean is a top choice for honeymooners?  It's perfect if you are looking to relax and have fun in a vibrant, tropical paradise.  Much of Jamaica's appeal comes from the variety of things it has to offer visitors with varied interests.
Here are the top 10 reasons why this island makes a great honeymoon destination.
1. The people
Jamaicans are a feisty blend of African, European and other cultures, which contributes to
a vibrant creative spirit that is reflected in their art, their music, their food and their
outlook on life.
2. Natural diversity
Between Jamaica's high mountain peaks and its offshore coral shelf, nature has worked her
own inspired magic, creating hundreds of species found nowhere else on earth. This makes
the island a magnet for birdwatchers, divers and even scientists.
Jamaica has long stretches of watersports-friendly, postcard perfect white sand beaches, but
it also has black volcanic sands and dramatic cliff-framed coves. Inland, you'll find junglelike
mountains and mangrove forests laced with racing rivers, waterfalls, and healing hot
springs.
3. Creative Accommodations
It was Jamaica that pioneered the all-inclusive concept and the country has numerous allinclusive
resorts to choose from. Jamaica's lodging options also include a variety of rental
bungalows and villas that range from beachside cottages to full-on estates with butlers,
chauffeurs and chefs.
Here you'll also find a selection of boutique hotels that includes everything from tree
houses to mountainside huts.
4. Rich History
Jamaica's rich heritage comes alive as you tour plantation great houses, historic sites, and
rural mountain villages where the unique culture of the Maroons is shared through
drumming and storytelling.
5. Compelling Beach Towns
Jamaica's beach towns each have their own stories as well, from Errol Flynn's wild
Hollywood parties on Navy Island off Port Antonio and the posh pampering of the 50s
jetsetters in Montego Bay and Ocho Rios, to Negril's flower children days.
6. Amazing Adventures
In Jamaica, iconic adventures such as climbing Dunn's River Falls or rafting down the Rio
Grande have been joined by zip-lining and flying through the jungle canopy on a roller
coaster, challenging the cockpit Country's nearly 300 caves and explorations on mountain
bikes, horseback or camel.
7. Gorgeous Beaches
Jamaica's postcard-perfect beaches are so enticing, that if you want nothing more than to
relax beneath a palm tree and sip your favorite drink for a week, you needn't do any more
than that!
8. The Vibe
One of Jamaica's best-known exports is reggae, the soundtrack to many Jamaica
experiences, and the music many carry home with them as souvenirs. reggae is celebrated
in many festivals throughout the year, including Reggae Sumfest and Rebel Salute.
Enthusiasts can visit the childhood and adult homes of legendary reggae artiste Bob Marley,
who's credited for bringing reggae music to the world.
9. Many Destination Options
You may be surprised at the variety of destinations you can honeymoon in Jamaica.
Imagine a stunningly beautiful ribbon of white sand beach. Seven miles of it! That's what
you'll find in Negril, Jamaica's laid-back,anything-goes destination.
In Montego Bay, with its white-sand beaches backed by flower-splashed hillsides, you'll
want to explore the area's natural beauty, perhaps by floating down the scenic Martha Brae
on bamboo rafts, or by visiting the coastal town of Falmouth, famous for its Georgian
architecture, and rich colonial history.
Ocho Rios does not, as its name suggests, have eight rivers, but it does boast some of the most
magnificent cascades in the Caribbean. It is the garden of Jamaica and the place where,
Jamaicans say, heaven spills into the sea.
Jamaica's South Coast is its quiet side. where you can explore a jungle river in the wild
wetlands, share a drink with locals at the village bar, or catch and cook your own red
snapper for dinner. Here you can ramble through hills without ever retracing your steps,
then discover hidden beaches where your own footprint is the only one you'll ever see.
Port Antonio is Jamaica's natural paradise, harkening back to a quiet, more romantic time. Here you
can explore the majestic Blue Mountains and swim or dive the calm Blue Lagoon. Raft
down the swirling Rio Grande or visit the magnificently forested Somerset Falls and Reach
Falls.
There are many options on where to go, but no matter where you Honeymoon in Jamaica,
you'll find that it's All Right.
10. It's Easy to Get There
Jamaica has three international airports: Sangster International in Montego Bay, Norman
Manley International Airport in Kingston, and Ian Fleming International Airport in Ocho
Rios. The cost of flights to Jamaica are often more reasonable than some of the other
Caribbean Islands.
Is Jamaica on your wish-list? Let us know why in the comments below!
---
Want more tips? Click here to receive travel tips & our report, "Top Honeymoon Destinations for any Budget." 3 different honeymoons on 3 different budgets. See which one matches your dream! 
---