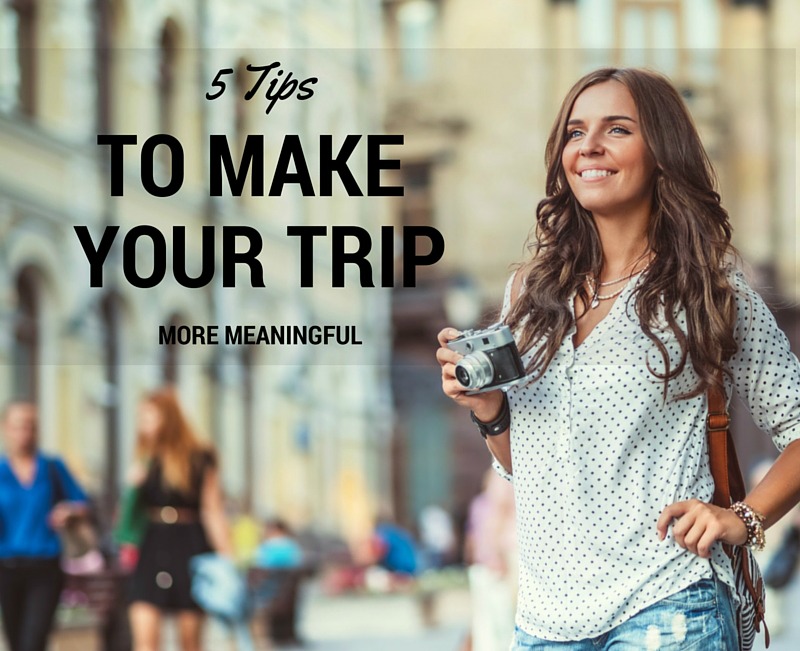 The experience you have when you travel is not based solely on the destination or the people you meet, but on your perspective as well. When faced with bad weather, loneliness, or not knowing where to eat or who to talk to, you might begin to question your wanderlust.
Having a positive travel experience can be as simple as following these five tips:
1. Watch people from a café or town square, or sit in the park for a look at how the locals live
Do this, and you'll feel much more connected to your destination and those who live there. Sightseeing, shopping and hop-on hop-off buses are great, don't get me wrong, but add time to your itinerary for activities that give you a more authentic experience.
That said, if you feel overwhelmed and need a dose of familiarity, stopping into a familiar place like Starbucks for a coffee can give you the lift you need to get back out there and explore.
2. Have courage and be kind
You guessed it! I'm a big fan of Kenneth Branagh's Cinderella movie.  One of the movie's themes is about courage and kindness. If you're traveling solo or feel out-of-your-depth, remember to have courage, and be kind.  To everyone. You never know what's around the corner or who you may meet.
Kindness opens doors.
3. Eat in local establishments
If you want authentic food, eat where the locals eat.  Not only will you save money, as the tourist-frequented establishments often charge more, but you'll experience the local vibe.
Don't speak the language?  Try learning a few phrases before your trip that will help you order a meal or a beer, or carry a pocket phrasebook with you.  If all else fails, smile, and point to what someone at a nearby table is eating, if it looks good.
Consider it a culinary adventure!
4. Choose your traveling companions wisely
Personally I think it's better to travel solo than with a travel companion who's desires, values, and travel personality aren't in line with yours. If you don't have a travel companion, traveling solo can be a great experience.  Check out Solo Traveler blog.
If you'd like a travel companion, text, call or email us about SinglesCruise.  While it's mostly for cruises they have some land vacation options as well.
5. Bad weather doesn't have to mean a bad day
You can try to plan your trip at the time of year when your destination tends to have nice weather. But aside from that, there are no "good-weather" guarantees. But rainy or snowy days can be beautiful in many ways.  Photos often turn out better.  And you won't feel bad staying indoors at museums and cafés.
Linger.  Enjoy.
I once spent two cold, rainy weeks in southern Italy.  At Pompeii I would have preferred sun, but there was something thought-provoking about the hail hammering down upon us.  I felt more connected to the citizens of Pompeii 79 C.E. with hail pelting down on me than I ever would have if the sun had been shining.
What do you do to make your trips more meaningful? Let us know in the comments below!
---
Want more tips? Click here to receive travel tips & our report, "Top Honeymoon Destinations for any Budget." 3 different honeymoons on 3 different budgets. See which one matches your dream! 
---