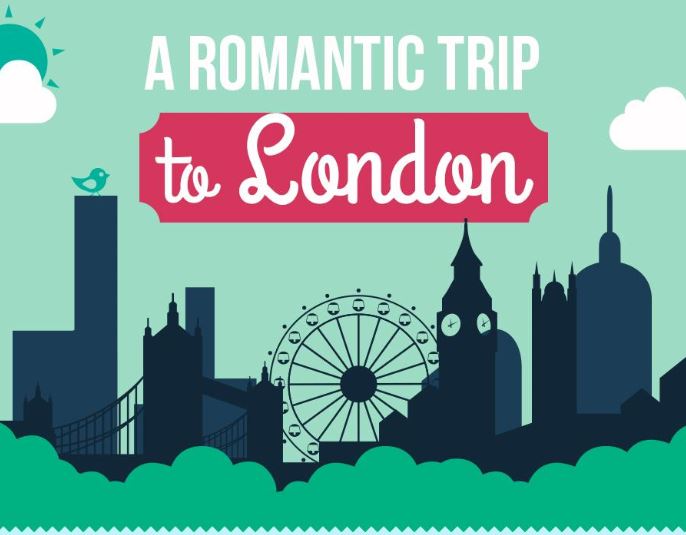 Article and Infographic courtesy of L.A. Stretch Limos.
Would you like to add some inexpensive romantic elements to your next trip to London?   Don't worry – we've got you covered!  Here are some suggestions.
Start with a great couples destination
London, as the U.K. capital city with a population of over 8 million people, is a wonderful destination of choice for travel enthusiasts. With its long history and eclectic mix of people and atmosphere, there is so much to see and to do. As a destination for a couple, it certainly won't disappoint with many options available to you.
Do some research
Research is the key to any vacation and none more so than a city break. For most city breaks, time is a factor so it's vital to make the most of your time. With transport being no issue in London, it's best to plan your routes well in advance.
Add romantic elements
Making a trip romantic can be simple – try bringing a picnic to a nice location and incorporate some local foods to make it even more authentic. Ask locals that you meet like friendly shop or restaurant staff for some guidance on the best options.
London is a city that should be experienced by all at least once and it is so vast that it can be revisited time and again.
This infographic from L.A. Stretch Limos is a great piece to show you what you should put at the top of your romantic wish list when lucky enough to be in the UK capital. Check it out below!

---
Want more tips? Click here to receive travel tips & our report, "Top Honeymoon Destinations for any Budget." 3 different honeymoons on 3 different budgets. See which one matches your dream! 
---