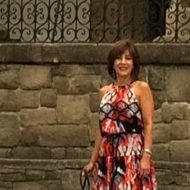 Viking River Cruise, Douro River, Portugal…
Melody was a great help in booking my Viking River cruise and she definitely goes above and beyond!
Melody's communication skills are impeccable!  Her responses to any questions or concerns were immediate. She was attentive to all details of my trip. She ensured that enough information was provided in preparation for my trip either via phone or emails.
Also what I really liked is the fact that Melody took the time to sit with me after I returned home to inquire if there were any issues and how I enjoyed the vacation.
I highly recommend Journeys Near and Far to anyone for their vacation needs!!
- Karla Liput