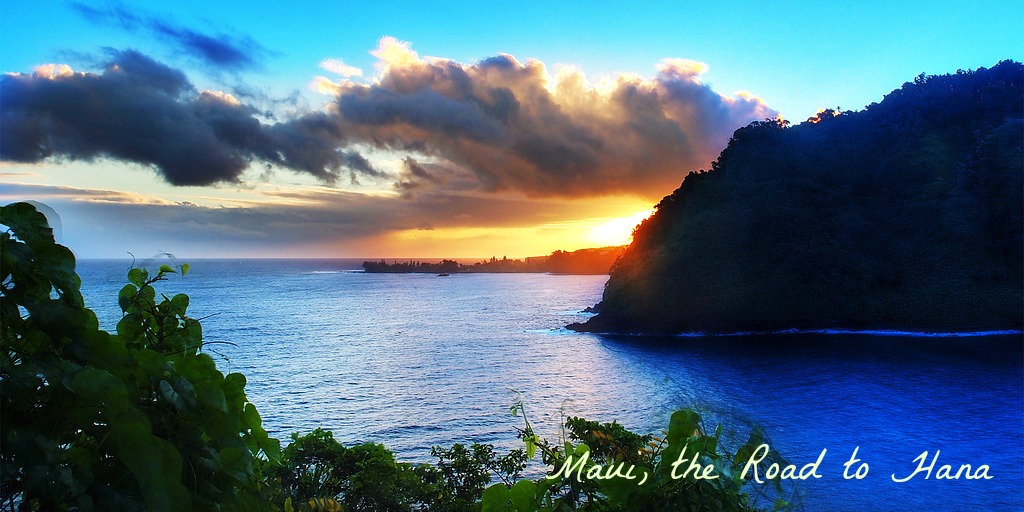 Since Maui is a dream destination for so many honeymooners, I thought I'd share a few of this island's most enchanting experiences.
Wondering what you can do there?  You can…
Sail into the sunset
Chase the sun on board a custom-crafted luxury catamaran while enjoying champagne and appetizers served from the boat's teak bar.
Sunrise on Haleakala
Earlybirds will enjoy a pre-dawn drive up to the top of Haleakala, which brings the unforgettable chance to watch a breathtaking sunrise spread across Maui. Then head down its slopes on a leisurely drive through the lush upcountry farm and ranchlands.
Attend a luau on the waterfront
Maui is known for its luau, and you can enjoy one in spectacular waterfront settings where coconut palms frame vibrant sunsets. These evening events usually provide a delicious buffet of delectable local dishes and a relaxing evening of island music and dance performances under a sky sprinkled with stars.
Enjoy the spa – together
Couples spa treatments are among the signature offerings at many of the award-winning resort spas on Maui and Lanai.  A very relaxing experience!
Stargazing
Named the top hotel world for stargazing by CNN Travel, the Hyatt Regency Maui Resort & Spa offers a rooftop, couples-only activity called "Romance Tour of the Stars".
Gazing through a giant telescope and with an astronomer, you'll learn to interpret the night skies while sipping champagne and nibbling on delectable chocolate-dipped strawberries.
Or… to view stars from the ocean, take one of the stargazing cruises offered by Pacific Whale Foundation, which are accompanied by an astronomer and include appetizers and cocktails served on board.  Ready to sign up?
Iao Valley
In 1790, King Kamehameha I invaded the island and defeated his Maui rivals at an historic battle in Iao Valley, a beautiful site that is now a state park that you can enjoy.
The Road to Hana
One experience that should not be missed is a drive along the serpentine Hana Highway, one of the most spectacular – and slowest – drives in the world.
You begin the drive in Kahului, snaking along 54 miles of east Maui coastline past lush vegetation and numerous waterfalls.
This spectacular drive can take from three to four hours depending on the number of stops you make along the way. You can take a tour, hire a private driver or drive a rental car to truly enjoy this experience.
Upcountry Drive
Another popular drive is on the wide slopes of Haleakala. You can stop in and visit the wide assortment of farms and flower fields around Kula, sampling goat cheese at Surfing Goat Dairy Farm or walking among the fragrant fields of the Alii Kula Lavender Farm.
Love wine?  This area is also where you can taste award-winning vodkas at Ocean Organic Vodka or sample the pineapple wine at Maui's Winery, also known as Tedeschi Vineyards.
Then linger a bit in Makawao to explore the art galleries and boutiques of this quaint town.
Air Tours
Another popular activity is to take a helicopter tour,  It's a great way to get a birds-eye view of Maui's inaccessible valleys, steep gorges, remote waterfalls and neighboring islands.
Adventurous?  You can also soar high above rain forests and mountain landscapes in a powered hang glider.  Or parasail 800 feet above the ocean.  Just be sure to book these air activities early so you don't miss out.
---
Want more tips? Click here to receive travel tips & our report, "Top Honeymoon Destinations for any Budget." 3 different honeymoons on 3 different budgets. See which one matches your dream! 
---